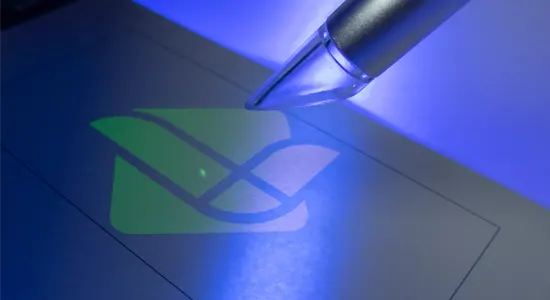 Sun Chemical Security is our dedicated global security solutions business unit focused on providing a wide-range of high-quality security solutions to help protect your products from counterfeiters.
With our great innovative strength, focused, agile groups and extensive history in this industry, aligned with the global power of our multinational parent company, we provide unique product offerings and solutions to the security market.
Our security companies have access to over 22,000 specialists in inks, pigments and coatings based all over the globe. With highly specialized research and development centers from which they can draw upon resources and knowledge, they are continuously on the search for the latest technologies to help you stay ahead of counterfeiters or other threats to your secure documents.